House electrical circuits
The main diagram shows an example of the electrical wiring of a house. You can see that the fuse box contains different fuses for different circuits, the largest fuses being for those that take the most current.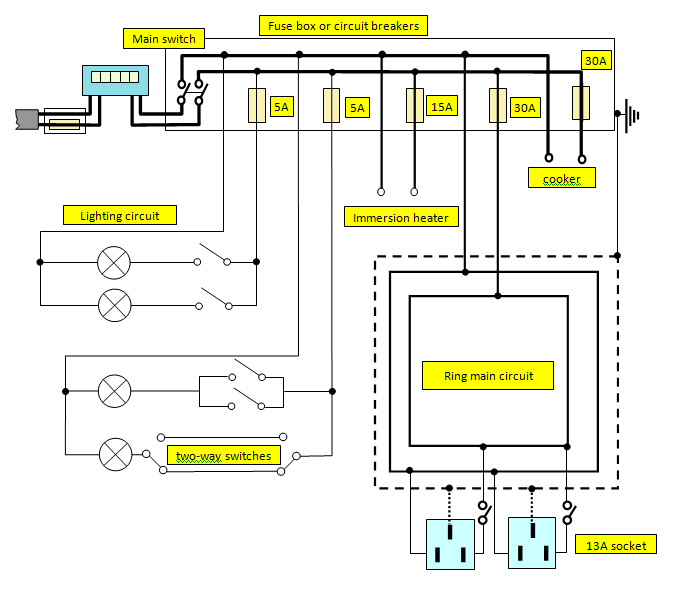 The 13 A sockets are wired to the RING MAIN. This is a circular live wire and a circular neutral wire that loop round the house with the sockets connected between them.The lights are wired in parallel with the switches on the live side of the lamps.A two-way switch is shown, you will probably have one of these for your hall and landing lights. Either of the switches A or B will control the light.

The second diagram shows a 13 A plug. Notice that the length of bare wire in the plug is as short as possible and that the cable is held by a grip. The length of the earth pin is bigger than the others so that it will open the safety flaps in the socket as the plug is pushed in.
A VERSION IN WORD IS AVAILABLE ON THE SCHOOLPHYSICS CD