Carbon granule microphone
The carbon granule microphone works because of the change in resistance of a volume of carbon granules as they are compressed and then released. When they are squashed there is better electrical contact and their resistance goes down – when the pressure on them is reduced the resistance of the volume goes up.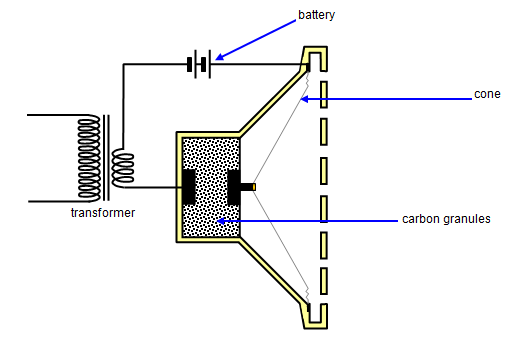 Two diagrams of the carbon granule microphone are shown. In each one a battery passes a small current through the carbon granules. When a sound wave hits the front of the microphone (the cone in the first diagram) the pressure on the carbon granules changes in step with the sound wave. This causes the resistance of the granules tom change and therefore the current through them also changes (the battery voltage stays the same). This changing current is fed to a transformer and the output goes to an amplifier and a loudspeaker.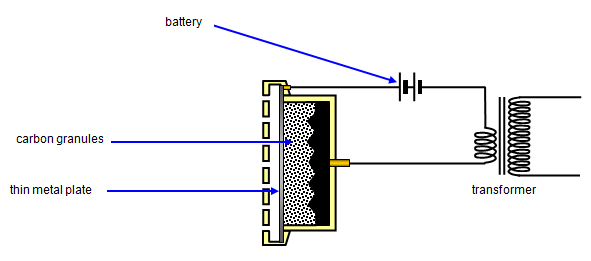 A VERSION IN WORD IS AVAILABLE ON THE SCHOOLPHYSICS USB