Charging by friction
Question:
Give two examples of the potential hazards of charging by friction.
What preventative steps may be taken?
Answer:
Potential hazards of charging by friction

1. Fuelling a plane with highly flammable high octane aviation fuel.
The friction between the fuel and the pile and between the rubber fuel pipe and the drum as well as between the tyres of the refuelling truck could lead to a build up of charge. The truck, pipe and fuel delivery system are all earthed.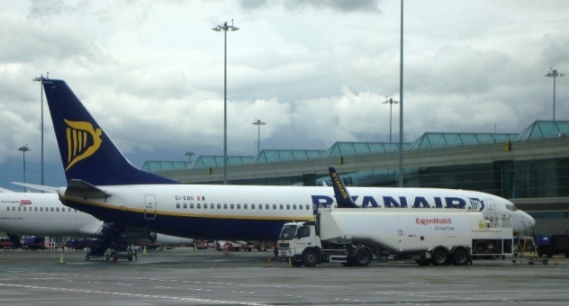 2. Cars get charged up and you can get a spark from them when getting out.
This is due to friction between the tyres and the road. It can be prevented by small rubber strip with a centrepiece of metal fixed to the back of the car which rubs on the road and so discharges the car.
There are some other bizarre ways of preventing yourself getting a shock. I wouldn't use them in reply to a serious question but I though that you might like to read them:
Driving in Wellington boots and a wet suit.
Throwing out an anchor before you get out.
Carrying a passenger to jump out first.
Keeping the radio aerial up!
(They would all work!)
A VERSION IN WORD IS AVAILABLE ON THE SCHOOLPHYSICS CD