The Magdeburg hemispheres
This experiment is another way of showing how strong the pressure of the atmosphere is. It was first done by the German scientist Otto von Guericke in 1654 and uses two brass hemispheres, one with a tap.

The hemispheres are put together and the air inside them pumped out using a vacuum pump. The tap is then closed and the hemispheres disconnected from the pump. The difference in pressure between the near vacuum inside the hemispheres and the normal air pressure outside makes it very difficult to pull them apart. One early version of the experiment used hemispheres about 30 cm in diameter and even two teams of horses couldn't separate them!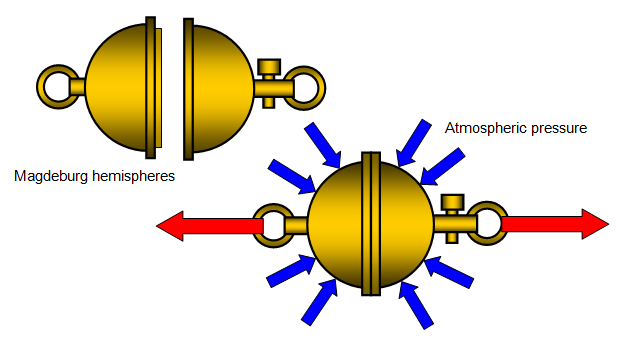 A VERSION IN WORD IS AVAILABLE ON THE SCHOOLPHYSICS CD