The fate of the Universe – where will it end?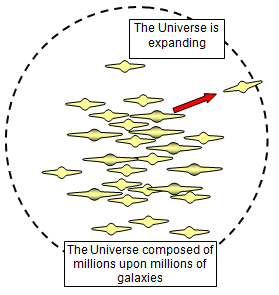 We know that the Universe is expanding but astronomers are still not absolutely sure where it will end. What will be the eventual fate of the Universe in which we live?
There seem to be three possibilities.
1. An open universe that keeps on expanding at an ever-increasing rate
2. A flat universe that keeps expanding but less quickly as it grows bigger and bigger
3. A closed universe where the gravity pull of all the galaxies slows down the expansion and eventually pulls them together again – the Big Crunch!
What actually happens depends on just how much matter there is spread out in the Universe – in other words the density of the Universe.
Too little and the fate of the Universe will be case 1, a critical amount gives case 2 while too much matter results in case 3 – the Big Crunch! The density must be just right.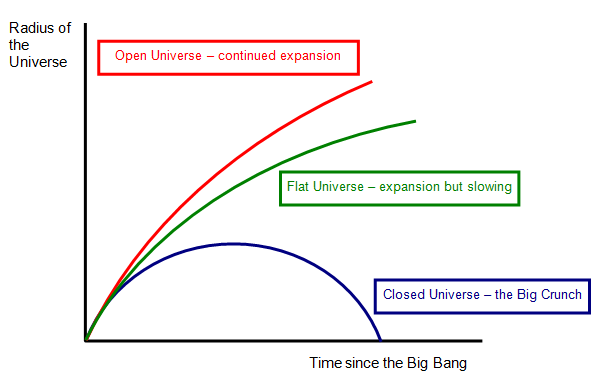 A VERSION IN WORD IS AVAILABLE ON THE SCHOOLPHYSICS USB