Vectors in equilibrium - a picture and a car bonnet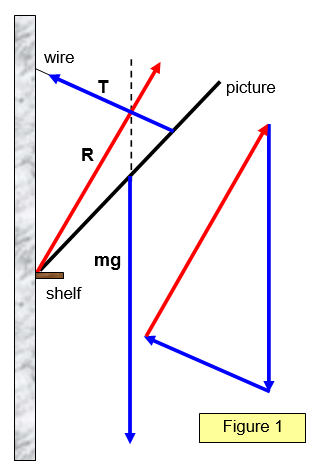 (a) A Picture
A picture is hung from a supporting wire and the base of the picture is supported by a shelf.

In this example the position of the supporting wire is known including the angle that it makes with the vertical. The picture is taken to be uniform so its weight acts through the middle of the picture.

By drawing first the weight (mg - both size and direction are known), and then the tension in the wire (T - size and direction known once again) the size and direction of the reaction at the shelf (R) can be found.
(b) A car bonnet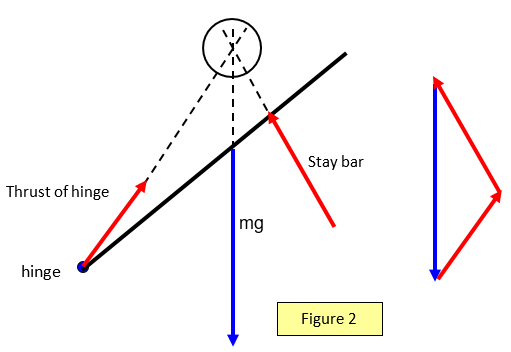 The vector triangle is drawn starting with the weight. The magnitude and direction of either the reaction in the stay bar or the thrust at the hinge must be known and then the other can be found. Alternatively if both magnitudes are known the directions of both forces can be found.
A VERSION IN WORD IS AVAILABLE ON THE SCHOOLPHYSICS USB